About the talk
For nearly 100 years, Americans have visited restaurants without stepping inside. We love receiving fast, convenient service from the comfort of our car. Today, you can find drive-thru restaurants, banks, pharmacies and even funeral homes.

Drive-thru and car culture are here to stay, but both are on the cusp of radical evolution. Autonomous cars, drones, wireless communications, and environmental policies will pave the way for an entirely new experience. Mobile ordering has already proliferated, and that's just the beginning.

San Diego is poised to be at the forefront of this innovation. Chuck Pelly and Kelly Franznick have been thinking about this a lot. Join us as we examine the past and explore ideas about the future of drive-thrus.

Presented by
Kelly Fraznick, Chief Innovation Officer at Blink
David Westen, Chief Strategy Officer at Blink
Chuck Pelly, Chief Creative Officer at Intersection-Inc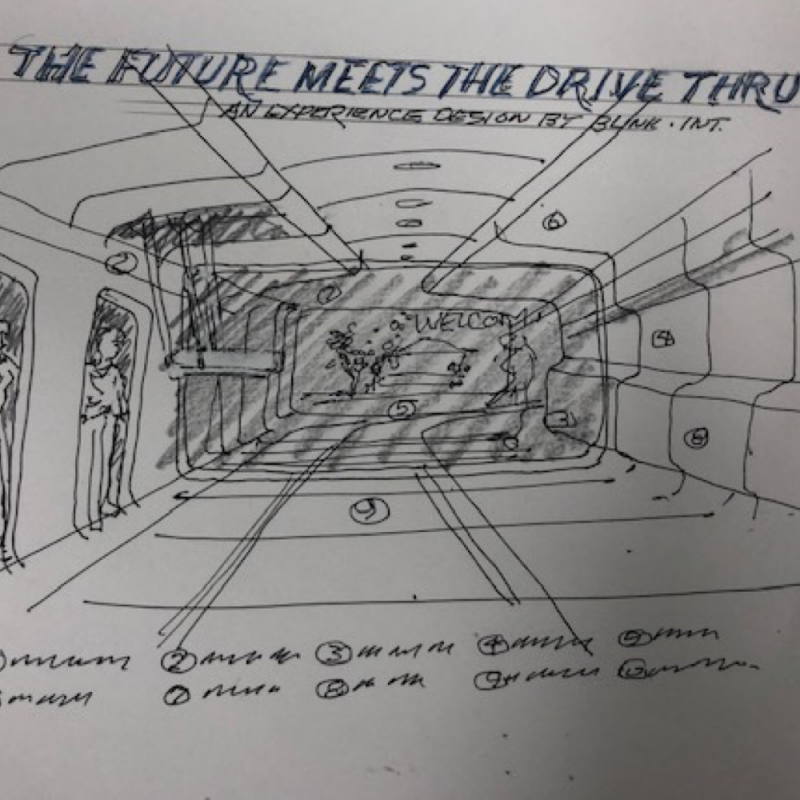 About Blink UX
Founded in 2000, Blink empowers world-class companies to succeed by delivering meaningful customer experiences. Blink is a Seattle-based user experience research, design and development firm, dedicated to helping clients achieve their business goals through a flexible user-centered design approach. Blink has worked with hundreds of innovating clients, ranging in size and type from start-ups to Fortune 100, including Amazon, Apple, Disney, NASA, Google, Starbucks, and Microsoft.